june 2011
for the first time since i began this diary, i am typing not from the comfort of my desk, but from the dining table of my new home. an angmo couple is watching a movie in the living room a few steps away. a Myanmar boy is eating rice and watching from a dining chair. a Filipino girl is doing the dishes at the open kitchen on my right.
the thing with this house is all the people people PEOPLE everywhere, constantly, is making me uncomfortable. and the fact that i wasn't given a swipe card, which means sometimes waiting at the apartment entrance for people to exit so i can enter. fuck, fuck and fuck. and FUCK again.
i haven't been here for 12 hours and already am feeling weepy. no wifi in the room i share with 3 other girls.
february 2012
mine is the yellow bed with my closet beside my bed. what closet? i hear you ask. the answer is-- THE 2 PILES OF CLOTHES BESIDE MY BED. because honest to God, oh God please save me! there is no space for my clothes. my panties are all crammed into a plastic bag and hung from a clothes hanger off the bunk above me. i cannot, canNOT believe that the girl who used to live in a princess bedroom is now sharing a room with people who sleep on bare mattresses, no bed sheets!!
i would do anything to have my old room back but it's been leased! i wanna call the landlord this very second to give my notice! but then what are my options? this is already the best place out of my 10+ inspections. if i want quality, i'll have to pay. double. but i don't think i can live like this-- i thought i could, and i wanted to try, but now i know i'm just a pampered girl just like the rest of my friends.
sorry but only animals use duvets/pillows without covers.
my shoe-rack
there's no space for my shoes too, so they're all in a torn rubbish bag from my old home. oh God i miss my old room so much!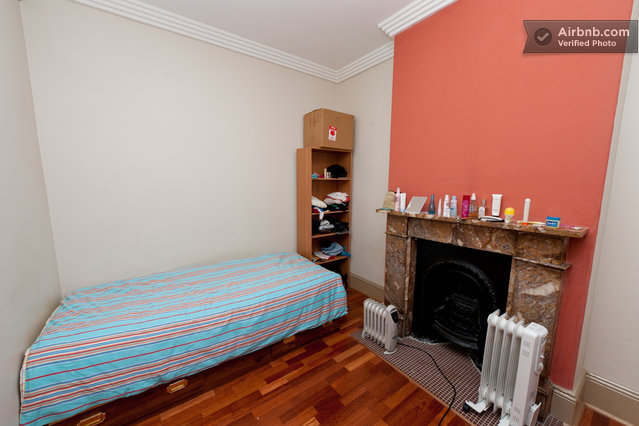 january 2012
ok, pick myself up and GAME PLAN--
1. call Eunice and cry;
2. call landlord and ask for swipe card. if no swipe card, leave!
3. if leaving, call dad and act cute and/or cry and beg for rent money;
4. start browsing chinese websites for slave labour jobs;
5. start looking for a good place, although actually my old room was quite a steal!
oh God please help me! please please please! either help me get a swipe card or help me find a reasonable place! or give me strength to stop crying and get over this!