Chloé has did it again with another amazing perfume! ((Chloé fan mode ON.
Roses de Chloé had a roadshow at Pitt Street Mall. I first noted their promotion while going to lunch. They have pretty girls dressed in that particular shade of nude/pink (floaty chiffon dresses), wearing pale pink roses in their hair, and carrying a basket filled with roses, samples and free-gift-redemption cards. Quite a vision amongst the stark dark suits in the city! Nice marketing.
The fragrance really hit the mark for me again (cannot escape bloody Chloé for the rest of my life!!!) - very apt PR description 'fresh-cut roses'. Smells like shampoo and babies (not sure why, am I hormonal?) and sunshine as well. All good stuff.
All purchases come with free engraving and for purchase of the 50ml bottle, you get a very pretty linen pouch. I'm a sucker for this shade omg. The engraving isn't very obvious, though.
For buying the 75ml you get a standing makeup box.
The free gift is an adjustable string bracelet with a mini silver Chloé plate, which is now in the recycling bin because it's difficult to wear. Also came with a 1.2ml L'eau de Chloé, which is described as 'a delicate blend of rose petals and natural rose water', which baffles me, because the smell somehow reminds me of men and cigarettes.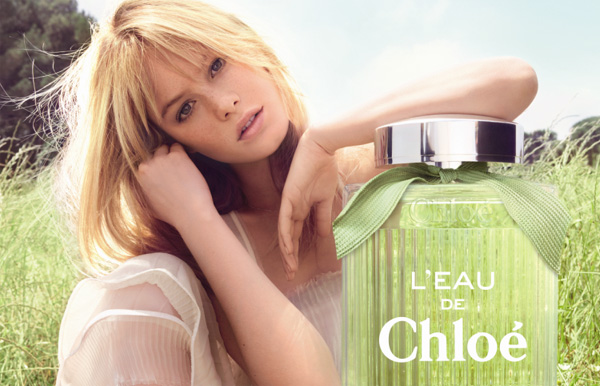 The first Chloé perfume in this series (tuberose), which
somebody
introduced to me a couple of years ago, saying that the secret to meeting The One lies in using rose-scented products, and Chloé was the rosiest rose fragrance in the market! Apparently her friend used it and is now dating the son of a major manufacturer. The philosophy was that guys are biologically programmed to find rose scents attractive ((OS: Where did that come from?! If this worked eHarmony would be out of business!)
This 'strategy' turned me off rose products for awhile. As a sign of rebellion (!) and to show how indignant I felt at such stories, I avoided anything rose-scented. Until I tested Jurlique's Rosewater Balancing Mist this year, then I was back in the market for rose products. I
love
roses now.
This is Jurlique's bestselling product and we did an entire strategy around this item for one of our reports in uni. It lives up to the hype - smells and feels amazing.
The last rose item I own is Sniff Soy Candles in Rose Bud.
Ironically I learned about this brand while reading a Taiwanese blog. Googled it and found out they were made in Sydney! Because they are small and intending to stay that way, it was a challenge to track them down. (But the more I can't have it the more I want it - 犯贱) Finally went to The Health Emporium in Bondi to sniff them.
What's special about Sniff is that you can use the melted essential oil to moisturise your skin. Personally I haven't attempted that. But the fragrance is enough to make my purchase worthwhile - it's not overly heady or sweet, but actually smells very fresh and clean. Summery. I light it whenever my housemates cook. For autumn/winter I think Bella Fig and Sandalwood would be perfect.
Not sure how other people light the candle when it's burned down into the jar, but I use an uncooked spaghetti. Found that nifty tip online - light the spaghetti, then use that to light the candle. Google is fantastic!
;;;
Re the roses my client sent me..
My boss saw them and asked, 'Wow, Min, do you actually want them? If not I'd like to take them home to my wife, she will be very happy!'
ORZ