today is one of those days when you wish you were dead. okay, every day is one of those days for me, but today especially so.
真烦。
除了'他妈的你妹'我还真的找不到别的词汇形容我现在美丽的心情。
感觉快爆血管了。
人生是一场梦?真的,特别是我的人生是一场噩梦。
醒不来的噩梦。
人生乱七八糟。
i am reading
the year of magical thinking
.
and i keep getting sidetracked by Joan Didion's photo in 1976 and in, well, recent years.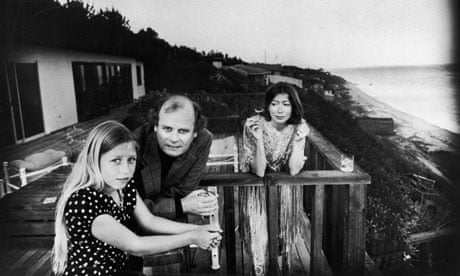 This is the book's back cover
i know i shouldn't be ageist but i'm terrified of getting old.
i would rather die young.
recently freckles have been surfacing on my face and hands.
and every day i stare at my hands and pray that the freckles will not get worse please.
i stare and i stare, as though my eyes have laser powers which can zap the brown right off.
i think it's only going to get worse, though.
真的很紧张怎么办。
我不想老去啊!
我不想 age gracefully!
i would rather not age
at all!!!
人生果然不是一个 wish-granting factory 啊
哀婉